Optimum Malware Defense for Windows Hyper-V Server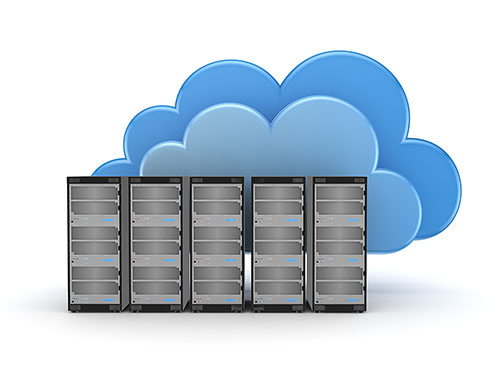 Are you running a virtual environment using Microsoft Hyper V and require dedicated AntiVirus protection? VIPRE Hyper-V is the first of its kind to be built to support Microsoft Hyper V virtual servers. It was designed for IT managers who need low resource usage for defending virtual machines in the virtual environment with powerful protection against virus threats.
Available as an add-on service for VIPRE Business Premium and VIPRE Antivirus Business, VIPRE Hyper-V runs through the hypervisor, defending against virus and malware attacks that target virtual Hyper V server environments. VIPRE Hyper-V offers the same low resource drain as VIPRE Business Premium, and reduces the load on virtual machines, providing the best performance levels for your virtual network security operations.
More and more companies are looking to get into the benefits of virtualizing their networks. Before virtualization, it was just servers and workstations on a network. Now there is a virtualized technology that helps companies run, but their security is not bullet proof. VIPRE HYPER-V is the solution to fortify network security for virtual environments, specifically running Microsoft HYPER-V.

Features
VIPRE Business Standard
VIPRE Business Premium
VIPRE Endpoint Security
VIPRE Email Security for Exchange
VIPRE Advanced Security Bundle
Antivirus & anti-spyware

Light on PC Resources for Fast Computing

Best Centralized Console for Agent Management

On‐Demand File Scanner

In‐Browser Scanner

Flash Drive & Media Scanning

Mobile Device Management

Mac security

Patch Management ‐ Update Patches

Firewall ‐ Manage incoming and outgoing online traffic

Malicious Website Blocking

Device Control and Encryption: Permissions & Denial

Advanced Active Protection – Ransomware – Anti Hijacker Protection

Cloud Update Alerting*

Future Threat Detection*

Email Security + Anti ‐ Phishing

Anti‐Spam

File Attachment Inspection & Filtering

Global and Policy‐Based Email Disclaimers

Configurable Mailbox Reporting

*Technologies included with Advanced Active Protection.
VIPRE for Hyper-V
VIPRE protection for Hyper-V was created to work on Microsoft virtual servers that run Hyper-V.
VIPRE brings strong antivirus technologies without creating any bloatware or bottleneck effects in the virtual environment. VIPRE scans efficiently, does not degrade system resources, and secures your virtual network. With a 25% decrease in the time it takes to scan a virtual machine, VIPRE leads the way for efficiency. VIPRE Hyper-V includes a centrally managed console that alerts IT admins whenever and wherever they are.
Other Features of VIPRE Hyper-V:
VIPRE Hyper-V saves resources by consolidating definitions and footprint to the host machine
Evenly distributes workload management operations to ensure scans are initiated efficiently and timely
Detects unprotected devices and alerts the admin with tracking information on the network so problems can be detected and manged they become problems
Manages virtual guest OS at every stage within the virtual environment
Contact us to discuss the best options for your business needs – and we'll be happy to extend our volume discount to you.